Check your responsive webpage looks great in every size 🖥 💻 📱 👀
Simple and easy-to-use browser solution for developers and designers. No more having to resize your window 🚀
🔒 Browser-based = built in security
No installation required. We use iframes on your browser so you don't have to enter your credentials on a downloaded application to test your secure pages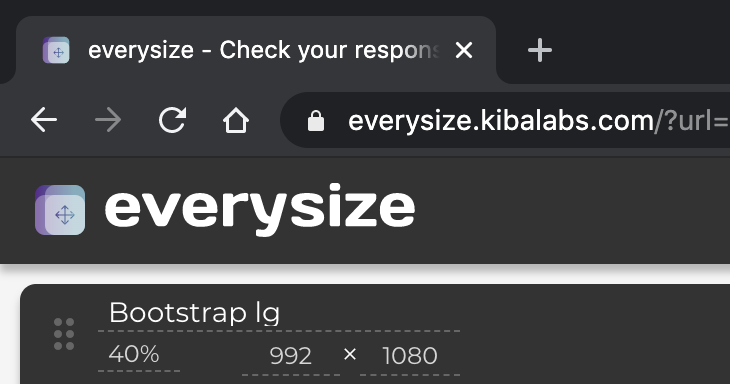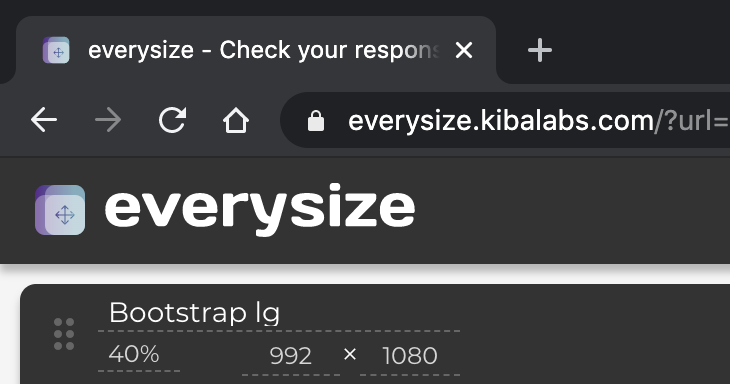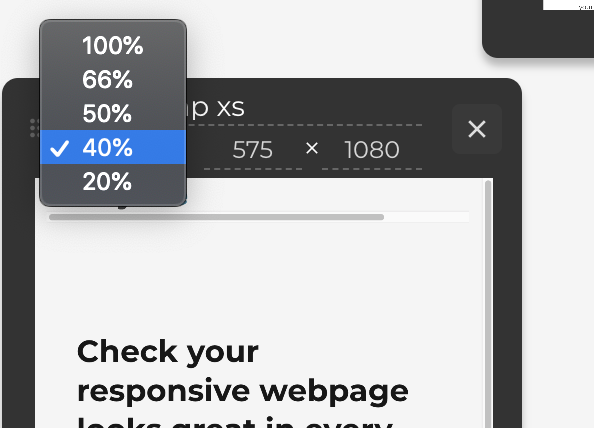 😎 All the sizes you need
Test pages in all the sizes that matter to you - we have iOS, Android and bootstrap sizes pre-installed. Use the zoom feature to fit all the devices you need on a single page. You can always make your own whacky sizes too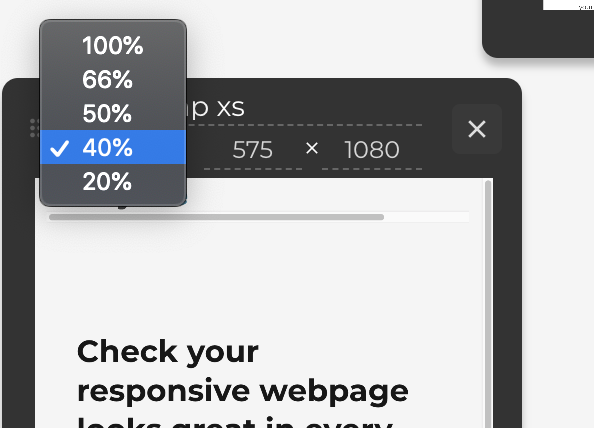 🖥 Create a tailored dashboard
Once you configure your dashboard it will stay saved for you to check in whenever needed. It will even hot reload if your dev environment is set up for that!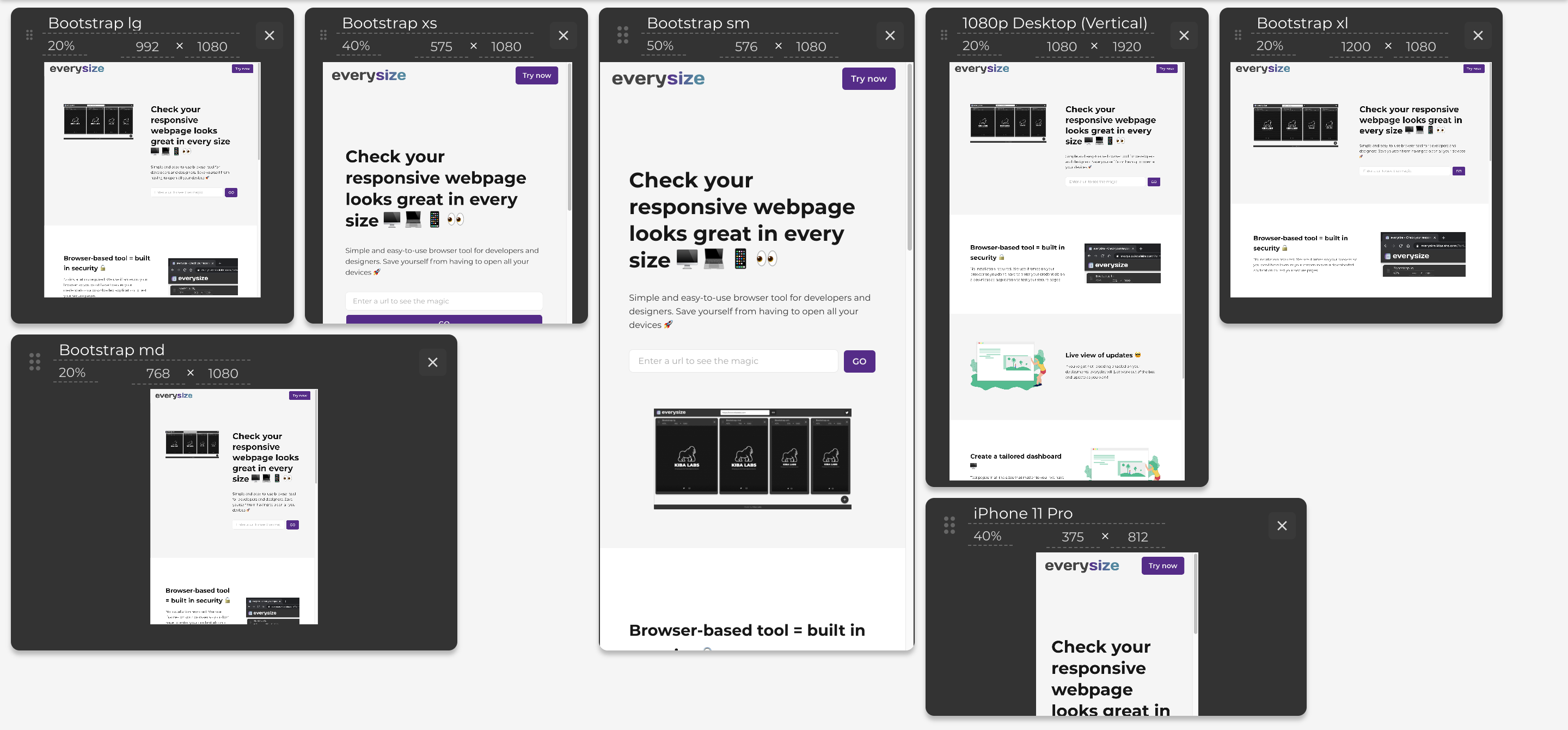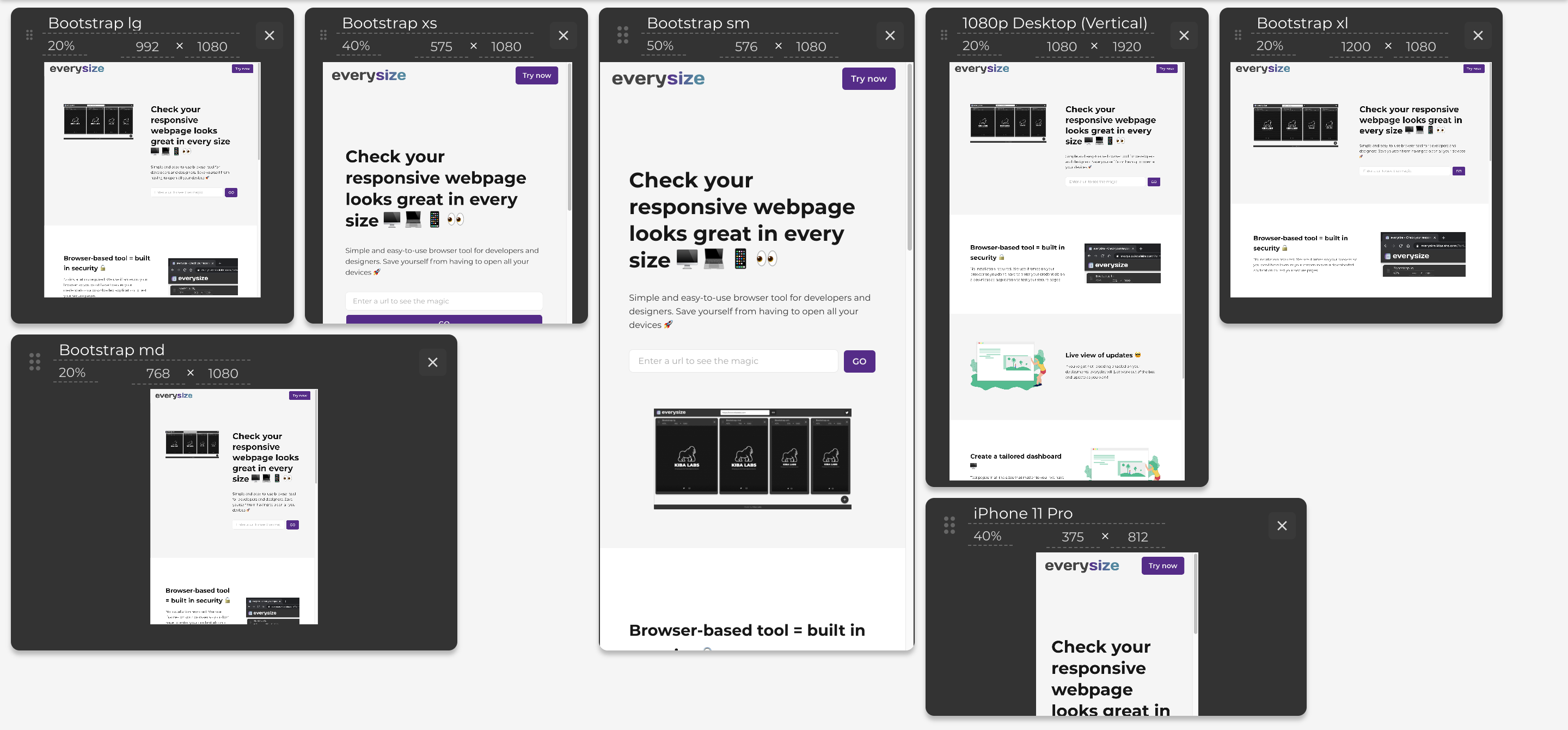 What people say about us 🤩
Our customers love us and we love them
FAQs 👀
What is everysize?
The intention is to configure it once and then leave it open on your desktop whilst you develop your reactive site and watch it reload everywhere in real time (if you have hot reloading enabled)! It's browser based so you don't have to download anything.
Is it free?
Yes :)
Can I add a manually sized device?
Yes, simply click the (+) button in the bottom right of the window then click the drop down and select manual and then you can insert your selected height and width.
Enter a url to see the magic 🔮